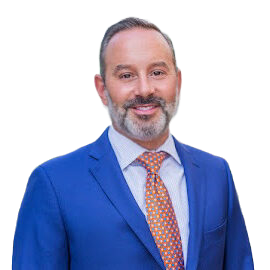 Tony Montini
Financial Advisor
Office Location:
6115 Park S Dr
Suite 200
Charlotte, NC 28210
While studying finance in college, Tony became interested in the financial services and investment industry. After completing a summer internship at Merrill Lynch, his passion grew even stronger, and he wanted to help others prepare and plan for their future.
Tony has been with Consolidated Planning Inc since 2012, one of the largest financial planning firms in the Southeast and in financial services since 2005. In addition, he's the Director of Wealth Management and Investments for Consolidated Planning MD. A boutique group offering personalized wealth management to physicians and their families for generational wealth.
With access to a multitude of private investment institutions, they work together as one to create customized investment strategies for their client's portfolios. He conducts research into their financial landscape and implements plans that protect, grow, distribute, and transfer wealth. His goal is to effectively communicate seemingly complex financial situations for the uncertain road ahead.
Tony's other passion is cooking for friends and family. He grew up in an Italian household and everything was homemade, so it gives him joy to cook for the people he cares about. The same goes for his practice, it's a great feeling seeing his clients reach their goals knowing he was a part of that.
Registered Representative and Financial Advisor of Park Avenue Securities LLC (PAS).  Financial Representative of  Guardian.