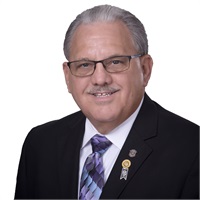 Tommy Rosser
ChFC®, LUTCF
Financial Advisor
Office Location:
503 Carthage Street
Suite 203
Sanford, NC 27331
Using an uncommon knowledge approach to finances, I teach individuals how to organize, protect, to be world class savers, invest and then use what resources they have to help them obtain their financial goals. Traditional financial thinking is why so many people have not and will not reach their full financial potential. I know and understand how important financial decisions can be for a family and for a business because I have provided this service to individuals and small businesses since 1987.
Specialities: Retirement Planning, Estate Planning, Small Business Planning, Investment Advisor and helping people to achieve their financial goals.
Education: Bachelor of Science from NC State University in 1978
Experience: I have been working in the insurance and financial service industry since 1987.
Service Club:  Rotary Club of Sanford; Assistant District Governor
Member and Deacon at Broadway Baptist Church.
Hobbies: Playing golf, spending time at the Beach, spending time with my family, mission work and serving the Lord.
Registered Representative and Financial Advisor of Park Avenue Securities LLC (PAS).  Financial Representative of Guardian.