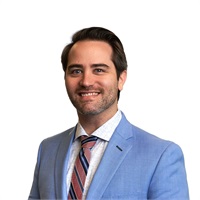 Steven Huskey
Financial Advisor
Office Location:
1036 Lansing Drive
Suite 200
Mount Pleasant, SC 29464-3879
My practice is centered around helping medical professionals navigate the complexities of their financial lives. By focusing on a comprehensive process rather than prescribing product-centered solutions, I serve as a resource and trusted financial advisor to my clients. My process is based on a time-tested planning philosophy that seeks to build financial balance, optimize cash flow, and improve tax efficiency by putting each dollar to its highest and best use. The result is guidance tailored to the unique financial position and goals of my clients designed with flexibility in mind.
My passion for finance lies in helping clients become excited about their future and discover new possibilities. Much like a physician is called to their profession out of an altruistic desire to improve the lives of others, I am called to this profession for a purpose greater than myself. My favorite part of working with clients is seeing their faces light up with excitement as their reach new milestones and achieve their most important goals. I am driven to combat the spread of misinformation and provide deeper, meaningful guidance instead of the one-size-fits-most advice touted by many financial "gurus".
I believe in practicing what I preach and strive to live a balanced life. I enjoy spending time with my beautiful wife and our growing family. I like to run and play golf and I squeeze in a little guitar playing when I have a free moment (lots of 90s alternative if you're curious).
Registered Representative and Financial Advisor of Park Avenue Securities and Financial Representative of Guardian.