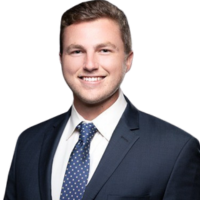 Ross Malmgren
Financial Professional
Office Location:
1036 Lansing Dr
Suite 200
Charleston, SC 29464
Born in Boca Raton, Florida, and raised in Kennesaw, Georgia, Ross currently resides in Charleston, South Carolina. He holds a Bachelor of Business Administration from Charleston Southern University.
During his senior year, he participated in the Center for Personal Financial Management program, sparking his interest in helping individuals and businesses with financial strategies. He later met Andrew Birgel, a market leader at Consolidated Planning, and ultimately decided to join the firm.
Being a former collegiate athlete, Ross values teamwork, strategy, and the process required to achieve desired outcome. His ideal client is someone eager to learn about financial strategies, save, and invest for more predictable financial outcomes.
His mission is clear — to serve people and businesses, helping them exceed their financial goals. Ross's long-term goal is to become a highly regarded financial professional in the sports industry, known for being trustworthy, relatable, and readily available to his clients.
Outside of work, Ross enjoys trips to the beach, golf, running with his dog Blu, and spending quality time with family and friends.
Agent of Consolidated Planning, Inc, an agency of The Guardian Life Insurance Company of America® (Guardian), New York, NY.