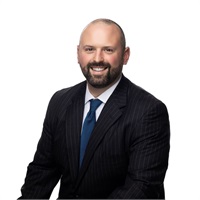 Paul Goldstein
MBA
Financial Representative
Office Location:
107 Sloan Street
#3
Clemson, SC 29631
Personal Background:
I have always had a passion for helping others. I have lived in the upstate of South Carolina for over 15 years and now have been in the financial services sector for 8 years. I have two Catahula Cur/Pitbulls and enjoy yard work, golf and live music.
Professional Philosophy:
My goal is to empower clients to gain more confidence and to enjoy a better quality of life. I joined Consolidated Planning, Inc. to help clients understand their full
"financial picture". My objective is to help clients develop a vision and work with them to achieve their financial objectives.
My particular focus is working with families and small business owners. I assist clients in developing their own customizable plan with comprehensive strategies designed to allocate every dollar on their personal balance sheet. I address optimizing cash flow while paying down debt. I also help clients with college funding, wealth transfer, and any other concern my clients may encounter.
Strategies: 
Improved Level of Savings
Improved Cash Flow Management
Tax Efficiency Strategies
Protection Strategies
Minimizing Debt Strategies
Financial Balance and Confidence
Registered Representative & Financial Advisor of Park Avenue Securities & Financial Representative