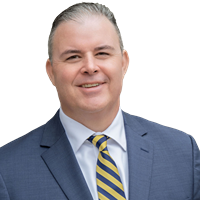 Paul Dowd
Financial Advisor
Office Location:
2626 Glenwood Ave
Suite 450
Raleigh, NC 27608-1043
Helping to protect and build prosperity for individuals, families, and businesses for the tomorrows they expect- and for those they don't foresee. Simply put, financial confidence for all.
My commitment to you is threefold:
1.) To implement a protection foundation for life's uncertainties.
2.) To create a strategy for the future economic stability you deserve.
3.) To provide extraordinary service.
This is achieved through a planning process that organizes your unique financial world, rendering clarity and confidence in the financial decisions you make.
Registered Representative and Financial Advisor of Park Avenue Securities LLC (PAS). Financial Representative of The Guardian Life Insurance Company of America® (Guardian), New York, NY.