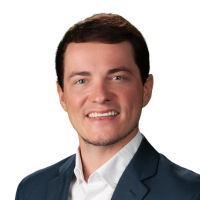 Mitchell Henderson
Financial Professional
Office Location:
3565 Piedmont Rd NE
Bldg 4 - Suite 340
Atlanta, GA 30305-8202
Born and raised in Carrollton, Georgia, and now residing in Gainesville, Mitchell's journey into the world of finance is rooted in both education and a passionate career transition.
Mitchell attended the University of West Georgia, where he earned a Bachelor's degree in Finance and a Master's in Business Administration. Although he didn't initially begin his career in the financial services industry, Mitchell brings a unique perspective shaped by his background as an accountant at Contour Engineering and a finance manager at Rogers Mechanical.
Mitchell's career took a significant turn when he sought a path that would allow him to build his own practice and have a more profound impact on his family and community–his decision to change careers brough him to Consolidated Planning.
Mitchell is committed to creating a meaningful impact on the lives of his clients, focusing on young families, business owners, sales professionals, physicians, and CPA's. His mission is rooted in a "protection first" philosophy, challenging the status quo and empowering clients to take control of their financial narrative by maximizing cash flow.
Outside of his career, Mitchell enjoys coaching youth travel baseball, playing golf, staying active with men's softball, and spending quality time with friends and family on the lake.