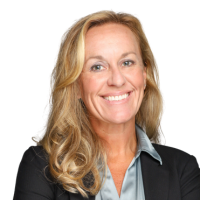 Michelle Williby
Financial Representative
Office Location:
4121 Cox Road
Ste. 110
Glen Allen, VA 23060
Born in Santa Clara, California, Michelle Williby honed her skills and passion for finance, ultimately earning her MBA degree from Purdue University. She now lives in Richmond, Virginia.
For over two decades, she thrived in the private sector, primarily in the dynamic food and beverage industry. Her role involved directing Special Events, allowing her to do what she truly loved. However, during this time, Michelle couldn't help but notice the financial challenges faced by friends and colleagues in their businesses. Witnessing their struggles became increasingly frustrating for her, as she knew that their failures weren't due to a lack of skill, talent, or ambition, but rather a gap in financial literacy.
The global pandemic of our times served as a turning point in Michelle's life. She realized that she couldn't stand by and watch more people lose their life's work due to financial misunderstandings. It was at this moment that she decided to channel her  experience and resources into helping others with their finances and goals.
Michelle's passion lies in helping clients who have over two decades of hard work, but still lack confidence in their financial future. Her approach is personal, aiming to show them how to optimize their resources efficiently and align them with their unique goals.
Michelle's mission is crystal clear: to help individuals from all walks of life implement strategies that work best for them. She firmly believes that when people are well-educated about their finances, they can make better financial decisions.
Beyond her professional life, Michelle is an avid surfer and runner. Her love for food and wine is apparent, and she enjoys cooking and spending quality time with loved ones. As a mom of three boys and two dogs, her life is a joyful whirlwind of sports and family.