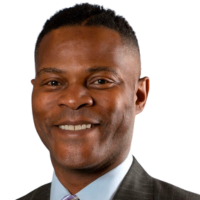 Michael Afford
Financial Professional
Office Location:
204 Muirs Chapel Rd
Suite 100
Greensboro, NC 27410
Michael Afford is a seasoned financial professional with over 12 years of experience in the industry. Originally from Fayetteville, North Carolina, he now calls Greensboro home.
His ideal clients are those who openly communicate about their financial goals. Michael is known for his ability to explain complex financial concepts in simple terms, using real-life scenarios and narratives to connect with his clients.
Michael's mission is to educate–ensuring that his clients understand their financial goals and the steps in which to achieve them. He aims to build a strong book of business while staying up-to-date with the ever-changing insurance and financial industry through ongoing education.
Outside of his career, Michael is an enthusiastic cook and traveler. He combines these passions by seeking out small "mom and pop" restaurants during his travels.