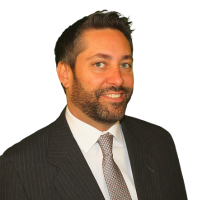 Matthew Golden
Financial Professional
Office Location:
233 N Main St
Suite 202
Greenville, SC 29601
Matthew Golden has a genuine passion for helping clients achieve their financial goals. Born and raised in Aiken, South Carolina, and now residing in Central, Matthew's roots run deep in the heart of the South. He began his journey to becoming a financial professional at the University of South Carolina Aiken, where he earned a Bachelor of Science in Business Administration with a concentration in Finance.
With 13 years of experience in the financial service industry, Matthew has worn many hats along the way. He's been a paraplanner, a stockbroker, an insurance agent, and now, a financial professional. But it's the role of a financial professional that truly sparks his enthusiasm – crafting tailored financial solutions that set clients on the path to success.
Matthew's decision to join CP was grounded in a shared commitment to professional excellence and a balanced approach. CP's corporate culture, support, and unwavering standards aligned perfectly with his own values, making it the natural choice for his professional home.
His ideal clients? Small business owners, startup enthusiasts, estate planners, and those looking to leave a lasting legacy. Matthew's mission is to educate, inspire, and lead clients towards their financial, retirement, and legacy goals.
Beyond his professional commitments, Matthew cherishes quality time with his family. He's a proud father to three amazing children – Dustin, Olivia, and Asher.