« Back to CP Learning Center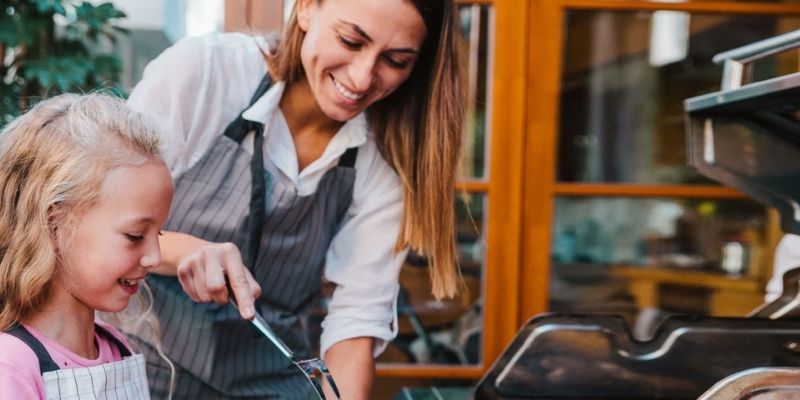 During the COVID-19 pandemic, millions of people have learned to do more with less. Whether you've had to bounce back from job loss or spent weeks bouncing off the walls in quarantine, the pandemic experience included valuable lessons about saving money — and better using our savings to protect ourselves and our loved ones. As we approach a post-pandemic reality, these lessons can continue to have a positive impact on our lives and finances.
Savings Can Protect You
Perhaps no lesson was clearer during the pandemic than this one: liquid savings are a critical protection layer in case of emergency. Having an emergency fund — most financial professionals recommend six months of expenses — can keep us and our loved ones protected in the event of illness or job loss, even in the face of unforeseeable events (like a global pandemic bringing the economy to grinding halt).
Make Eating Out a Special Occasion
As cities and towns around the world begin to reopen, many of us are eating in restaurants after months of avoiding indoor dining or food delivery. This experience can carry with it a powerful, unexpected emotion: the thrill of delayed gratification. Moving restaurant dining and takeout from a regular event to an occasional treat can be a great way to save money and add enjoyment to the dining experience. If 2020 taught us anything, it's that we're all capable of eating out at least a little less.
Make Your Own Fun
During our months indoors, we all had to come up with fun ways to pass the time, and most of them were a lot cheaper than a night on the town. Perhaps family game night was suddenly every night, or drinks out with the neighbors became a backyard cocktail party. However we passed the time, it was a reminder that we really can have fun without spending money, and usually by connecting with friends and family. Try making a list of your favorite low-cost quarantine activities and working them into your weekend routines.
Do More for Yourself
Quarantine inspired countless Do It Yourself (DIY) projects, some from passion and others from necessity. Either way, DIY projects can be a great way to save money directly by avoiding expensive goods or services, and they can even turn into lucrative side hustles, adding another stream of income. One of the ways to save more money is to first add additional, diversified sources of income.
Be an Intentional Spender
Not all of our new behaviors during the pandemic were positive, but there are lessons to be learned from bad habits as well. Sometimes we used spending money to alleviate the stress and boredom of quarantine — often via impulsive online shopping. This kind of short-term, emotional spending can feel good in the moment but impede your long-term financial goals. Instead, before making a purchase — especially a costly one — wait a day or two and consider whether you're better off saving for tomorrow. As we move out of the pandemic, it's a great opportunity to leave our short-term thinking in 2020.
Protect Yourself
The crisis of the pandemic taught millions of Americans the value of a protection first mindset, with the savings rate peaking at an unprecedented 33.7 percent in April 2020.1While having a reserve of savings is important, there are also other ways to keep you and your loved ones protected from the unexpected. In addition to traditional savings, consider protecting a portion of your income through disability insurance. For longer term protection, whole life insurance can offer a guaranteed death benefit to protect your family. It can also build tax-deferred cash value over time, helping you realize major milestones like buying a home, putting kids through college, or funding a business.2, 3,4
If you're committed to saving money but aren't sure exactly what to do with it, a financial professional can help you take inventory of your finances and ensure you get and stay on the right track They can help you figure out what kinds of protection you need to keep you and your loved ones protected, however often you go out to eat.
Brought to you by The Guardian Network © 2021. The Guardian Life Insurance Company of America®, New York, NY
2021-122472 Exp. 6/23
SOURCES:
1 BEA statistics, BEA.gov, accessed January 2021.
2 Guardian, its subsidiaries, agents and employees do not provide tax, legal, or accounting advice. Consult your tax, legal, or accounting professional regarding your individual situation.
3 Some whole life polices do not have cash values in the first two years of the policy and don't pay a dividend until the policy's third year. Talk to your financial representative and refer to your individual whole life policy illustration for more information.
4 Policy benefits are reduced by any outstanding loan or loan interest and/or withdrawals. Dividends, if any, are affected by policy loans and loan interest. Withdrawals above the cost basis may result in taxable ordinary income. If the policy lapses, or is surrendered, any outstanding loans considered gain in the policy may be subject to ordinary income taxes. If the policy is a Modified Endowment Contract (MEC), loans are treated like withdrawals, but as gain first, subject to ordinary income taxes. If the policy owner is under 59 ½, any taxable withdrawal may also be subject to a 10% federal tax penalty.
Published:
February 22, 2022
Categories: