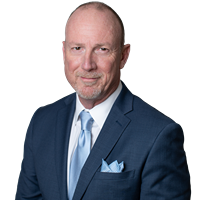 Joe Pagani
Financial Advisor
Office Location:
6115 Park S Dr
Suite 200
Charlotte, NC 28210
Joe is a graduate of NC State University where he studied Business Management, Economics, and Finance.  He has spent most of his adult life in Charlotte, where he raises his two sons, Rocco and Luca. His extensive experience in leadership roles in a wide variety of businesses gives him a broad understanding of today's financial challenges and opportunities.
As an entrepreneur, he spent 20 years starting, growing and selling successful ventures in the retail, legal, and hospitality industries.  His last role was as the CEO of a national sports apparel manufacturer.
As a long time client of Consolidated Planning, Joe has a unique perspective on the positive impact a sound financial plan can have on a family.  He has experienced first-hand how to keep one's financial future on track in the face of life's many twists and turns.
Registered Representative and Financial Advisor of Park Avenue Securities LLC (PAS).  Financial Representative of the Guardian Life Insurance Company of America® (Guardian), New York, NY.