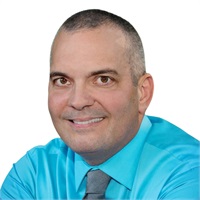 Jeff Smith
Financial Advisor
Office Location:
20212 Zion Avenue

Cornelius, NC 28031
I help people take control of their financial worlds so that they can focus on what they truly enjoy doing in their lives, with their families, and in their careers. I help my clients build and protect wealth by debunking common financial myths. I show them how to achieve financial balance, tax efficiency, diversification and taking control which results in financial confidence and security.
I leverage my knowledge and experience as a leader in Fortune 500 companies coupled with my passion for making a difference in people's lives to help my clients make the most of their situation.
I live in Mooresville, NC with my wife Summer and two kids. I am a long time Pittsburgh Steelers season ticket holder and passionate Ohio State Buckeyes fan. I love to cook and do most of the grocery shopping. I have a weakness for micro breweries and learning about wine. I enjoy reading books that focus on leadership and personal growth. I use cycling to decompress, enjoy the outdoors around the lake, and to socialize.
Registered Representative & Investment Advisor of Park Avenue Securities, Financial Representative of Guardian