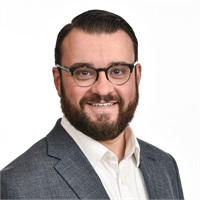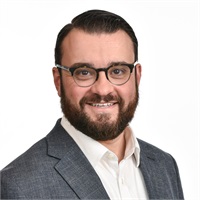 James M. Matthews
CFP®, CLU®, RICP®
Financial Advisor | Director of Wealth Management
Office Location:
6115 Park S Dr
Suite 200
Charlotte, NC 28210
I have always been fascinated by money. But, other than balancing a checkbook, I had no real experience with financial matters until starting my career. I didn't grow up around money or know any wealthy people. I didn't have a finance degree from a top business school.
Nonetheless, within a few years of finishing college I had obtained my investment and insurance licenses and had achieved some success in the banking world.
By March of 2009 the US was in the depths of the worst recession since the Great Depression. I was a new parent with a stay-at-home spouse who had just bought a house in a city hundreds of miles away from family while working for a financial institution that had failed and been acquired. Yet somehow we were managing.
We had recently been featured in a USA Today cover story about the impact the recession was having on financial services workers. Not quite how I imagined my first appearance in the financial press.
I had spent the months during my wife's pregnancy reading every personal finance book I could get my hands on.
I knew it was up to me to make sure my young family was going to be okay regardless of what else might happen in the economy.
There was no plan B. There was no safety net. No one was coming to save us if things didn't work out.
That experience fostered a deep desire in me to pursue a career as a financial advisor so that I could share what we had learned about our own financial planning as young parents. I'd seen it work for us and I knew others needed help with many of the same things. At the time, not many Advisors were working with clients our age.
After several roles at the bank and a few years in management at the 3rd-largest retirement plan administrator, I was ready to commit to developing practice of clients and considered starting my own Financial Planning firm. In 2016 I was introduced to CP and the rest is history.
Today, I manage a growing Financial Planning practice that specializes in working with busy couples whose kids have left the nest and are now ready to focus on themselves and their future.
As the firm's Director of Wealth Management, I oversee the delivery of our financial planning and wealth management services while helping to recruit, train, and develop our advisors.
I'm passionate about Financial Planning as I've seen firsthand the difference it can make in helping people live more meaningful lives free from worry and stress about money.
Outside of work I like to spend as much time as I can outdoors. I enjoy trail running, rucking, yoga, and boot camp workouts. I like to travel with my family and to learn new things while helping others do the same. I would like to teach in a financial planning education program someday to help the next generation of kids like me get their start.
I'm a CERTIFIED FINANCIAL PLANNER™ Professional and have attained the Chartered Life Underwriter™ and Retirement Income Certified Professional™ designations. I am currently a graduate student pursing a Master of Science in Financial Planning with a dual concentration in behavioral finance and financial analysis. I am also a member of the Financial Planning Association and serve on the peer review board for the Journal of Financial Planning.
To connect with me, visit my LinkedIn page and hit the Follow button or send me an email. I look forward to learning more about you and how we may be able to help.