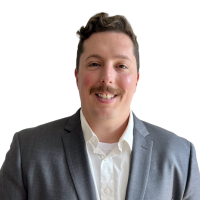 Jacob Reed
Financial Professional
Office Location:
]1036 Lansing Drive
Ste. 200
Mt. Pleasant, SC 29464
Hailing from Buffalo, NY, and now calling Summerville, SC home, Jacob's journey to the financial world is a unique one.
Prior to venturing into finance, Jacob served in the United States Navy for eight years, with deployments in Guam, Bahrain, and Japan. His transition to the finance industry was driven by a strong desire to steer his future in a direction that resonated with his ambitions.
His focus as a financial professional extends to small businesses, military members, and low to middle-income families. He is committed to finding tailored solutions that work best for each of his clients, emphasizing a personalized approach that fosters a deep understanding of their unique needs and goals.
Jacob's mission is clear: to showcase the true value of a financial professional with a focus to help clients achieve their financial goals and aspirations.
Outside of his professional career, Jacob enjoys Sunday BBQs, fishing, and exploring new destinations–he is also an avid fan of the Buffalo Bills. He lives with his beautiful wife, Kate, and their two dogs.