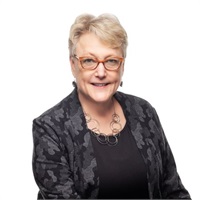 Frances Simon
Financial Advisor
Office Location:
233 North Main Street
Suite 202
Greenville, SC 29601
Frances Simon has over three decades of experience in the financial services industry. Over the years she has acquired an in‐depth knowledge of investment products and services. Today, she uses her experience, investment insight, and finely honed problem‐solving skills to create "total planning" strategies designed to help her clients protect and grow wealth prudently.
Frances is a graduate of Clemson University with a master's in education. As a former educator, her teaching skills have proven invaluable in helping inform and educate her clients.
In 1998, she formed The PSGroup: Designs for Wealth: Plans for Life maintaining her long time affiliation with Consolidated Planning, Inc. in Charlotte, NC. In September 2015, The PSGroup joined  Michael Watts and his team to relocate their offices to a combined, new office  in the Wells Fargo Center in the heart of downtown Greenville, SC. The PSGroup has three other financial professionals, Bart Ellis, Louie Sagedy and Veronica Mackay. The team also enjoys a dedicated support person, Anita Black. Please visit their website at www.thepsgroup.net
A wife, mother and grandmother, Frances likes to give back. She is involved in several local charities, as well as church outreach programs, organic food and arts organizations in Greenville. She also speaks to diverse groups throughout the year on financial topics that address the unique issues they face in their lives.
Registered Representative & Investment Advisor of Park Avenue Securities.