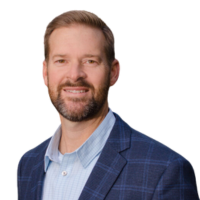 Finley Woodward
Financial Advisor
Office Location:
12540 Patterson Ave
Suite B
Richmond, VA 23238
Finley Woodward is a Financial Advisor based in Richmond, Virginia. Born in Florida and raised in Pensacola, he attended Auburn University, where he pursued a degree in Education.
Before entering the financial service industry, Finley had a diverse background. He spent four years as a professional baseball player in the St. Louis Cardinals organization, followed by six years teaching high school math and coaching. It was through a friend, who had been an advisor for seven years, that Finley found his passion for helping families create wealth and make sound financial decisions.
What drew Finley to CP as his home was the planning philosophy deeply rooted in the firm. He shares a strong belief in this philosophy and appreciates the unmatched resources available to support his clients' needs.
As an advisor, Finley's ideal clients often include business owners, medical professionals, and dental professionals. He has successfully worked with these individuals, leveraging his experience and understanding of their unique financial situations.
Clients working with Finley can expect his genuine desire to create better futures and build meaningful relationships. His drive stems from a passion for working with people he enjoys spending time with, which fuels his commitment to helping them achieve their financial goals.
Finley's mission as an advisor is to create greater futures for his clients through collaborative efforts and provide leadership for those seeking guidance. He strives to impact eternity by offering comprehensive financial guidance to families and business owners, ensuring their long-term prosperity.
Outside of his professional endeavors, Finley finds joy in spending quality time with his family. He enjoys playing golf together, watching his children participate in sports, bonding over cars with his youngest son, and indulging in equestrian activities with his youngest daughter. Finley finds inspiration in authors such as John Piper, Dan Sullivan, and David Sandler. And while he doesn't have a particular favorite sports team, his personal achievements on the pitching mound during his time at Auburn University are still remembered through some standing records.