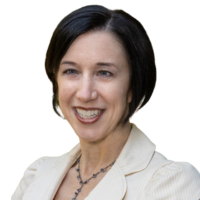 Erin Still
Financial Professional
Office Location:



Erin Still, originally from Nashville, Tennessee, currently resides in Boone, North Carolina. She pursued her education at Appalachian State University, earning a BSBA in Marketing.
With a background in assisting others as a Capital Campaign Manager and Senior Provider Recruiter and Provider Relations Specialist, Erin realized that she wanted to make a life-changing impact on her clients. Her strong desire to improve lives led her to the financial services industry, where she could provide comprehensive financial guidance and support.
Erin's journey to Consolidated Planning began in Boone, where she discovered a lack of established female professionals in the financial field. She expanded her search and found the perfect alliance with CP and is determined to bring its comprehensive financial services to the local community.
Erin welcomes anyone who has a passion to map out their financial goals and aspirations. Her personal experience with being diagnosed with Multiple Sclerosis at a young age drives her to ensure that everyone has a plan in place for the unknown.
Outside of work, Erin enjoys all things outdoors finding relaxation and joy in nature whenever she can.