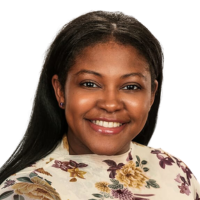 Erica Miles
Financial Professional
Office Location:
233 N Main St
Suite 202
Greenville, SC 29601
Born and raised in Greenville, SC, Erica pursued her education at Greenville Technical College, where she earned a degree in Business Management. While her career began in the banking industry, her desire to make a positive impact on her community led her to transition to the financial industry.
Erica aims to teach her clients how money works in real life and how to apply this knowledge to make their money work for them in real-time. Her mission is to have more individuals, business owners, and families respond maturely to financial situations rather than reacting out of fear and confusion. Her long-term goal is to positively impact one million lives through her financial guidance.
With her commitment to financial education and her genuine desire to make a positive impact, Erica is devoted to helping her clients achieve financial well-being and create a better future for themselves and their families.
Outside of her professional pursuits, Erica enjoys meditation, mountain climbing, reading, and traveling. She finds inspiration in "Feeling is the Secret" by Neville Goddard. She is a wife of nine years and a mother of three young children.