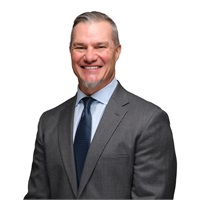 Eric Smith
Financial Representative
Office Location:
3565 Piedmont Rd NE
Bldg 4
Atlanta, GA 30305-8202
Eric joined Consolidated Planning in 2019 after working in the Financial Services Industry for over 2 decades. He specializes in creating custom-built financial strategies and wealth-building retirement strategies for the families and businesses in his local community.
Eric graduated from the University of Georgia in 1992 with a Bachelor of Arts degree in Psychology. He later attended Southern Seminary in Louisville, KY and earned a Master's degree in Theology and Counseling.
He is married to his high-school sweetheart Trisha. They live in McDonough, Georgia and have 3 children – Isabella, Leighton and Stormy.
Please contact Eric to discuss your Complimentary Financial Assessment. Your goals are his priority.
Financial Representative of The Guardian Life Insurance Company of America® (Guardian), New York, NY.