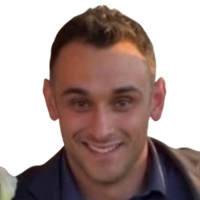 Dave Richardson
Financial Advisor
Office Location:
1036 Lansing Drive
Suite 200
Mount Pleasant, SC 29464
David's career did not begin in the financial service industry. He owned a chiropractic practice for 13 years until a back injury (ironically) forced him to leave the profession.
After leaving his practice, David felt he was uniquely positioned to serve chiropractors and healthcare practitioners as a financial advisor and later joined Consolidated Planning. He comprehends the intricacies of their profession, creating an instant connection and fostering a deep understanding of their needs.
As a father, husband, and former doctor, David not only understands the technical aspects of financial planning, but also shares the same joys, challenges, and aspirations as his clients. His ability to empathize with his clients on a personal level allows him to bring a unique perspective to his advisory role. He takes great pleasure in assisting individuals and families in achieving their goals and relieving the financial stress, strain, and fears that can impact a household.
David's mission is to guide clients towards financial confidence. He sees himself as both an accountability partner and a guardian angel, ensuring clients make sound financial decisions through effective and reasonable planning. It is his goal to empower them to achieve their desired outcomes and find a sense of stability in their financial lives.
Outside of work, David enjoys playing ice hockey multiple times a week and immersing himself in nature when he's not in front of a screen for work.
Being a New England native, David supports the New England Patriots and the Boston Bruins as his favorite sports teams.
David is a member of SCCA (South Carolina Chiropractic Association) and is actively licensed in multiple states as a chiropractor and remains committed to continuing his education as a lifelong learner.