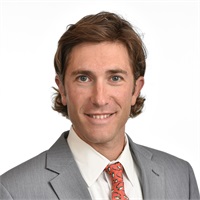 Dan Mullane
Financial Advisor
Office Location:
6115 Park S Dr
Suite 200
Charlotte, NC 28210
My role is to serve and educate clients to create long-term financial strategies
that produce results!
Dan's planning process involves guiding clients on a range of options and helping them confidently make informed decisions based on their personal goals and needs. The plans he creates are flexible to withstand life's changes and keep the client on track. Dan values the long term relationships he has with his clients and looks forward to working with them over their lifetime.
life's changes and keep the client on track.
Dan has been in the financial planning industry his entire life, with a family legacy that extends back to the 1950's.  He and his team have over 30 years of experience providing advice to help simplify his client's financial life.  After 9 years working in entrepreneurial ventures, Dan brought his passion to building his financial planning business.
For fun, he, his wife Lucy, and son Finn, like to fish, hike, camp, travel, and spend time with family, friends and their dog, Bacon.
Registered Representative and Financial Advisor of Park Avenue Securities LLC (PAS).  Securities products offered through PAS, member FINRA, SIPC. Financial Representative of The Guardian Life Insurance Company of America® (Guardian), New York, NY. PAS is a wholly owned subsidiary of Guardian. Consolidated Planning is not an affiliate or subsidiary of PAS or Guardian.  CA insurance license #0I82059.