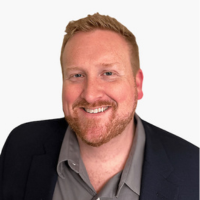 Chris Church
Financial Representative
Office Location:
18 South Pack Square

Asheville, North Carolina 28801
Chris Church was born and raised in Agana Heights, Guam, and currently resides in Asheville, NC. He attended the University of North Carolina at Charlotte, where he earned a Bachelor's degree in Education.
While Chris did not begin his career in the financial service industry, he had a successful and fulfilling career running movie theaters across the Southeast. He desired a change to pursue greater independence and flexibility, especially with the upcoming arrival of his daughter in July 2023. He wanted to channel his knack for financial organization and share his knowledge with others.
Chris's ideal client is someone who is ready to dive into their financial goals and educate themselves to achieve them. He thoroughly enjoys teaching about the financial world and helping clients set themselves up for success. While he's more than capable of taking the lead, Chris believes in empowering clients by ensuring they understand the mechanics of reaching their goals.
With a degree in Education, Chris finds immense joy in sharing knowledge with his clients, equipping them with the tools they need to navigate their financial journey.
Outside of work, Chris finds enjoyment in playing video games, going out to the movie theater, and taking his little Corgi, Cooper, for walks in the beautiful Asheville landscape.