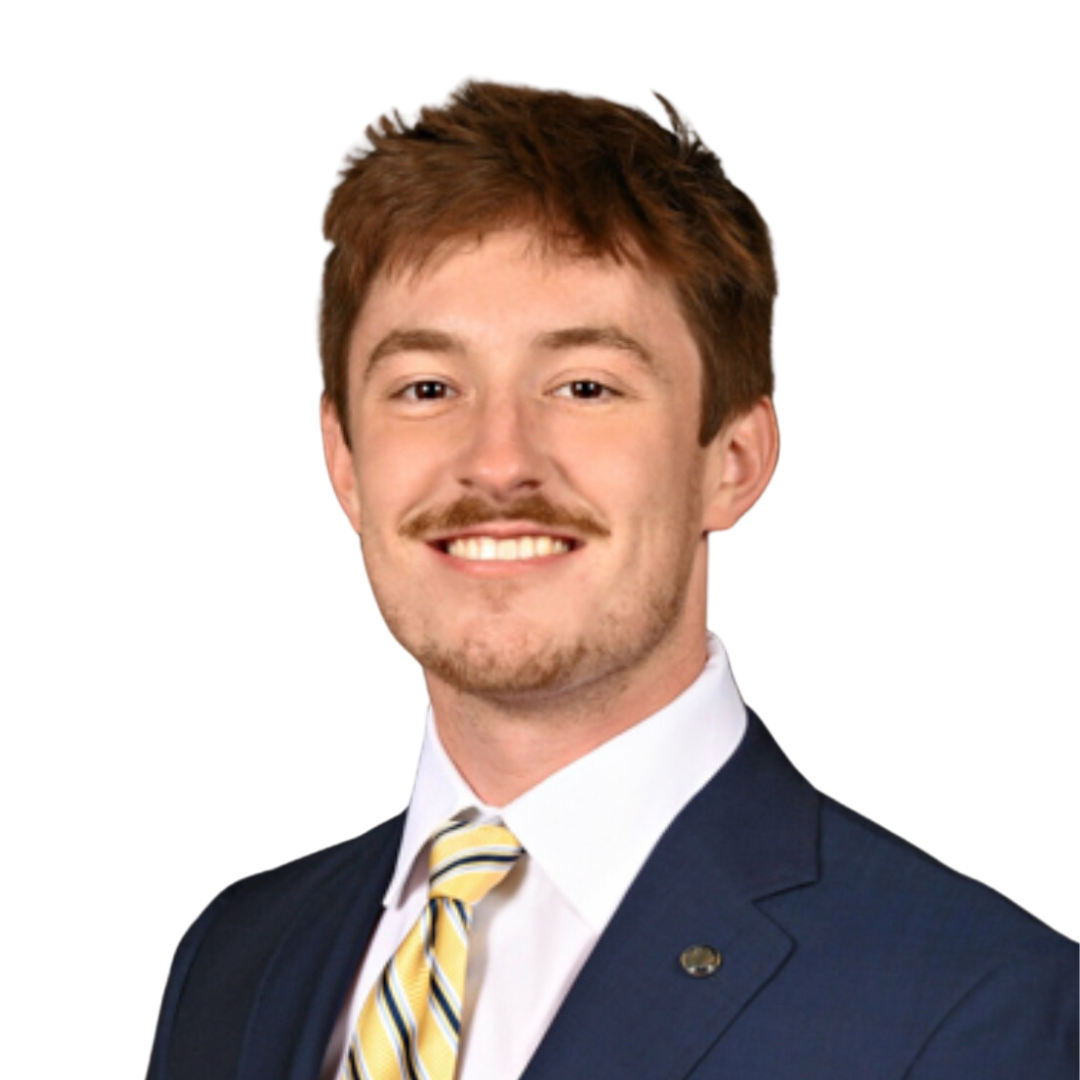 Brennan Darby
Financial Professional
Office Location:
1036 Lansing Drive
Suite 200
Mt. Pleasant, SC 29464
Brennan Darby is a financial professional at Consolidated Planning, and is passionate about serving others and committing himself to helping clients achieve their financial goals. With a background in finance and risk management, Brennan possesses the expertise to provide comprehensive financial planning tailored to meet each client's specific needs.
Born and raised in Bethesda, Maryland, Brennan's journey in finance began as he pursued a dual degree in Finance and Risk Management and Insurance at the University of South Carolina. Following graduation, Brennan relocated to Charleston, South Carolina, where he currently resides.
He soon crossed paths with Steven Huskey, a financial advisor at Consolidated Planning, whose conversations convinced Brennan that the company was the ideal place for him to grow as a young professional. The firm's values and commitment to service aligned with his own dedication to making a positive impact in his community–something he learned early on through his work with the non-profit organization Just TRYAN It, which was founded in honor of his brother.
Brennan's ideal client is someone who seeks assistance and is motivated to achieve their financial goals. As a financial advisor, he sets himself apart by prioritizing his clients' needs and goals, offering a comprehensive plan designed to improve their financial well-being. Brennan's passion lies in helping others and making a positive difference in their lives through personalized financial solutions.
His mission as an advisor is to build a better community, help clients realize their dreams for themselves and their families, promote wellness and balance, and ultimately bring a smile to his clients' faces. Brennan strives to protect, organize, and optimize each client's finances, ensuring they have a solid foundation for their future.
Outside of his professional endeavors, Brennan is an avid golfer, tennis player, and pickleball enthusiast. Being in Charleston, he takes advantage of the beautiful beaches and embraces his love for sports. He is actively involved in the Just Tryan It Foundation as well as the Father McKenna Center.