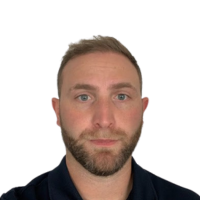 Ben VanTroost
Financial Professional
Office Location:
2626 Glenwood Ave
Ste 450
Raleigh, NC 27608
Originally from Rochester, NY, Ben now calls Raleigh, NC, his home. Ben graduated from Niagara University, laying the foundation for his career in the financial service industry, where he has six years of valuable experience — previously working with Prudential.
An advocate for active client participation and continuous learning, Ben considers an ideal client as someone willing to bring emotion and desire to improve their financial situation. Communication is key, and Ben prioritizes his clients' interests and concerns.
His mission is to eliminate the "what ifs" and fears while helping clients enjoy the present moment. In the long term, Ben strives to be a catalyst for financial confidence and stability.
Outside of his professional pursuits, Ben finds joy in self-competitive activities. Whether it's on the golf course, in the gym, or even trying his hand at axe-throwing — anything, he says, where he can push himself to "be better."
Agent of Consolidated Planning, Inc, an agency of The Guardian Life Insurance Company of America® (Guardian), New York, NY.