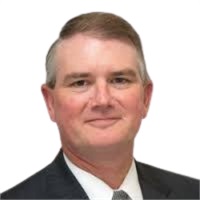 Andy Harris
Financial Advisor
Office Location:
181 Church Street North

Concord, NC 28025
I believe in old fashioned principles. My approach to financial planning is based on principles that you may have heard from your grandparents. Save money. Live within your means. Protect all that you have. Be smart about debt.
These are simple principles that have been complicated by the financial services industry and today's "keeping up with the Joneses" mentality. My planning process cuts through the noise to promote discipline and structure for clients to accumulate wealth, and then distribute that wealth efficiently in retirement, and for any legacy desires.
Our planning begins by taking a wholistic view of your finances. I work to help you understand what products and assets you own while highlighting how they work individually, and together, throughout different stages of your life. Based on this comprehensive understanding of your financial picture, we develop a structure to align your goals and assets to promote financial balance, all the while protecting that structure when "life" happens.
With a web-based planning tool, ongoing review and monitoring helps to ensure that your finances stay up to date as your life changes. I always prefer to tackle potential problems now rather than waiting for them to become an issue down the road.
I can be the 'buttoned up advisor in a starched white shirt with a red tie'. But I am most comfortable as the guy in jeans and a ball cap manning the grill while talking about football. In either situation, I'm the same easy going guy with a passion for faith, family, and friends. If you're looking for straightforward guidance, let's schedule some time to talk.
Registered Representative and Financial Advisor of Park Avenue Securities LLC (PAS). Financial Representative of The Guardian Life Insurance Company of America® (Guardian), New York, NY.