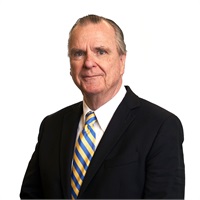 Alfred Pinckney
Office Location:
1036 Lansing Drive
Suite 200
SC 29464-3879
I entered into the insurance business with Equitable Life in 1966. I joined MassMutual in 1968 and retired from MassMutual in 2002 after 34 years as a registered representative. I joined Guardian/Consolidated Planning as a registered rep in January of 2003 to present.
Throughout these years I became a Life Member of the Million Dollar Round Table. I was a member of the Life Underwriter Training Council Fellow(LUTCF).
I have been married to my wife Julianna French Pickney for more than 50 years. We have three beautiful daughters and seven fantastic grandchildren. I live in downtown Charleston and I am proud to be apart of Charleston's history. In my spare time I enjoy walking downtown and gardening.